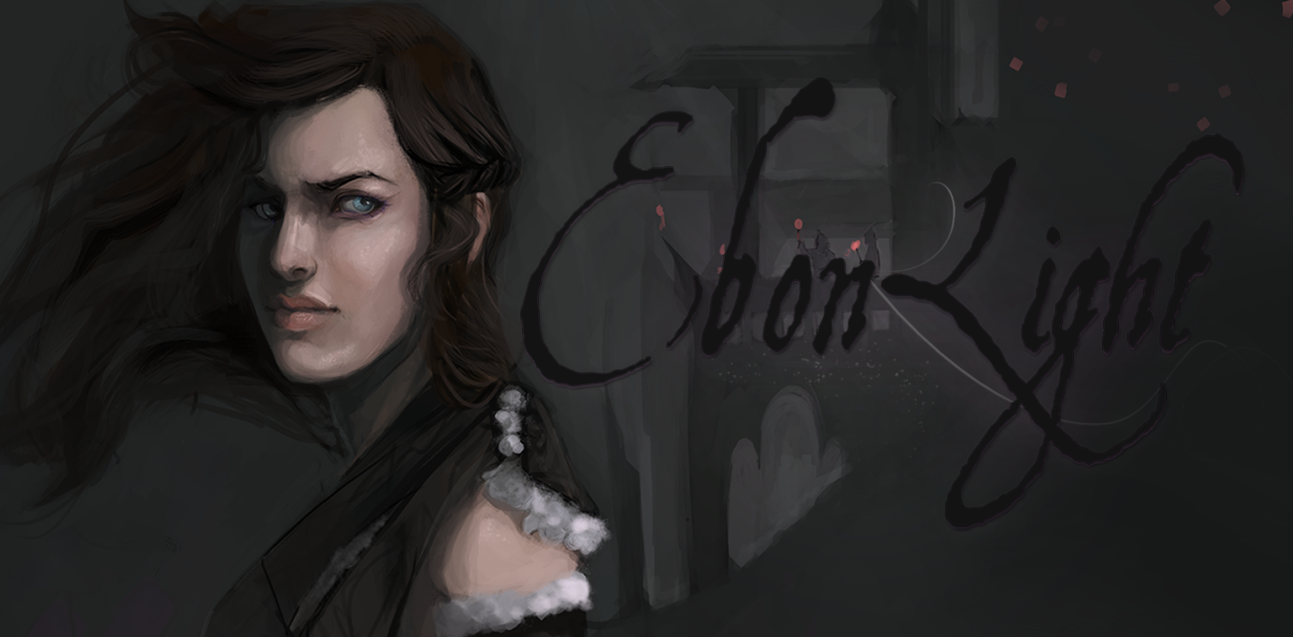 Ebon Light
A downloadable game for Windows, macOS, and Linux
Thank you so much for such extraordinary patience.
Torn from her home, an unfortunate soul finds herself caught in an old and buried secret. The virulent elves who claim the poison within her have imprisoned her on their stormy island, some eager to see what will become of her, others eager to keep their secrets safe.
As she is hunted, she finds allies, perhaps lovers, many enemies. Her whole life she had spent hidden from the dangers of the world, and now, unfurled before her, a harbinger of something terrible, she must survive Gha'alia.

Ebon Light is a dark fantasy visual novel with romantic subplots, lots of choices, a customizable protagonist, and multiple ways to die.

Feel free to get get in contact over at Discord, Twitter or Tumblr.
Or, of course...
Music:
"This House", "Teller of the Tales", "Suonatore di Liuto", "Prelude to Action", "Past the Edge", "Night of Chaos", "Moorland", "Interloper", "Heavy Heart", "Drums of the Deep", "Pippin the Hunchback", "Angevin B", "Thunderbird", "Soaring"
Kevin MacLeod (incompetech.com)
Licensed under Creative Commons: By Attribution 3.0
Sounds:
From freesound.org:
'early morning village all 110417am' by klankbeeld
'rainfrog loop 1' by sithjawa
'Thump' and 'Thumps, Clangs, and Booms - in space!' by bareform
'creaking sailing boat' by jimsim
Licensed under Creative Commons: By Attribution 3.0
And a special thanks to the many who helped test and edit!
Download
Click download now to get access to the following files:
ebon-light-win.zip
709 MB
ReverieEbonLight-2.11-linux.tar.bz2
710 MB
ebon-light-osx.zip
707 MB
ebon-light-win-linux.zip
723 MB